You are here:

Home

Converse sneakers Chuck Taylor All Star Ox Low M9166C unisex (Black)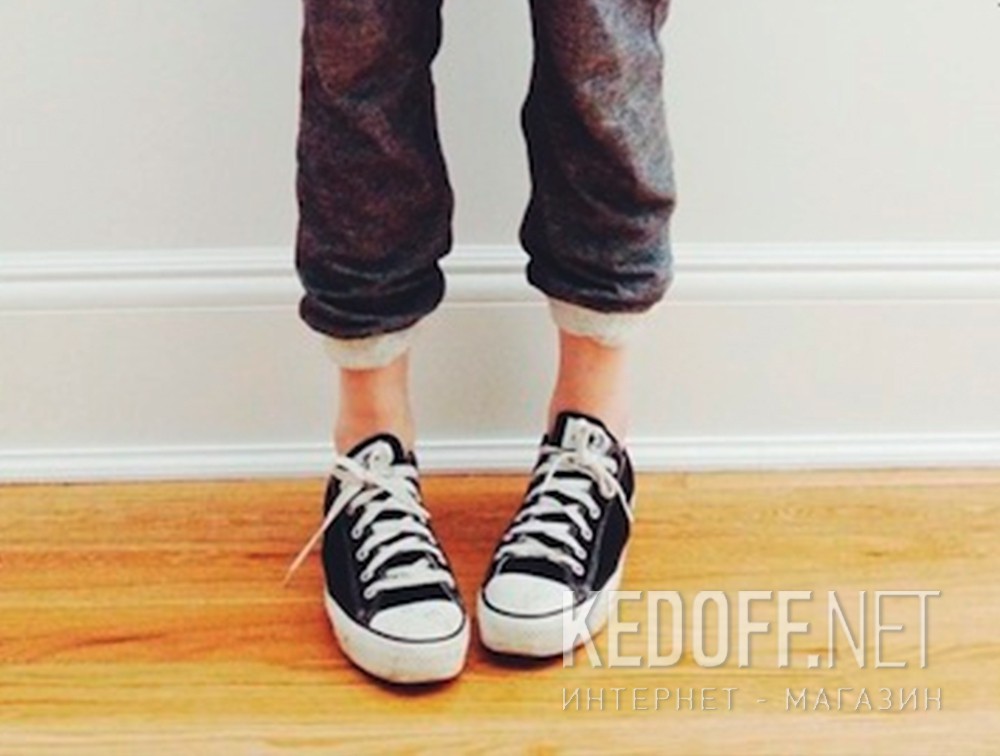 Zoom
Model:

Black Converse sneakers Chuck Taylor All Star Ox Low M9166C unisex (Black)

Color:

Black

Upper

Material of construction of the upper part of the shoe.

:

Textile

Textile upper provides comfort, durability, and good air permeability after prolonged wear.

Completeness width of the foot:

M

Sole:

Vulcanized rubber

,

Rubber

Country of origin:

USA

Fittings:

Shoelace

Season:

Summer

,

Autumn - Spring

Lining:

Textile

Appointment:

For everyday use

Weight (g): 289
instep:

average

Additionally:

Please specify the size of your foot when make out your order

Collection:

2020

Insole:

EVA

,

Sports

,

Textile

Original: 100%
Country of production:

Vietnam

,

India

,

Indonesia

,

China
You can buy Converse sneakers Chuck Taylor All Star Ox Low M9166C unisex (Black) в нашем интернет магазине
The Chuck Taylor All Star is the most iconic sneaker in the world, recognised for its unmistakable silhouette, star-centred ankle patch and cultural authenticity. And like the best paradigms, it only gets better with time. For generations, these classic colours and quality, rubber vulcanised sole have defined an icon. Created for the court but adopted by rebels, rockers, rappers, artists, dreamers, thinkers and originals, the Chuck Taylor All Star sneaker continues to celebrate personal style and individual self-expression.
Ждем Вас в нашем магазине!
Shop Kiev, Victory Avenue, 15

Schedule:

Monday - Saturday: 10:30 - 19:30, Sunday: day off
If you are going to come to us personally, then just in case, it is better to place an order for those positions that you want to measure, this guarantees the availability of all that you need.
If suddenly the product is in stock, we will quickly bring it to the store and inform you about it.
Free delivery
accross Ukraine от 2000 UAH

Delivery to door
in Ukraine
We give 10% discount
For subscribing to news
online Shoe store kedoff.net
* Promotional code not valid on discounted products, promotional items, and the last couple of