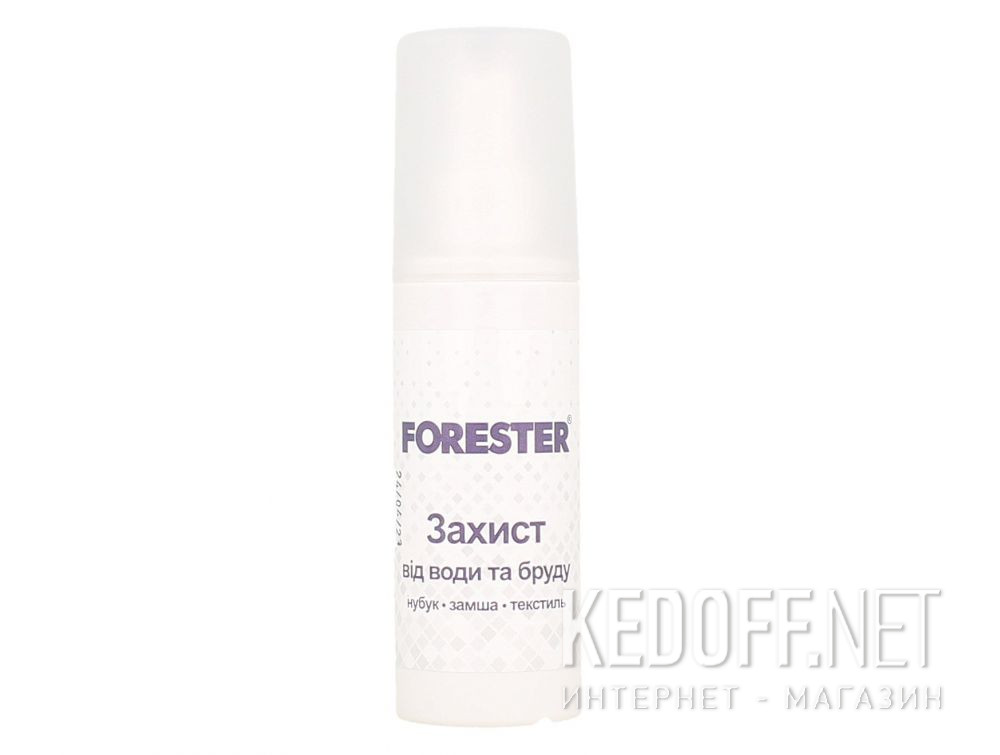 Zoom
Model:

Aerosols Accessories for footwear Forester 221988

Color:

Colorless

Additionally:

Protection against water

Original: 100%
Country of origin:

Ukraine
You can buy Accessories for footwear Forester 221988 в нашем интернет магазине
Forester 221988 Water Repellent Shoe Spray - weather protection for your favorite boots and sneakers. A high-quality spray finish will keep your shoes in perfect condition, protecting them from rain, snow and dirt.
Forester 221988 is a high-quality water-repellent spray designed to protect various types of footwear from the dangerous effects of bad weather. Its innovative formula provides effective protection against water and dirt, which will keep your shoes in perfect condition for a long time.
Forester 221988 contains special ingredients that create an invisible protective film on the surface of the shoe that prevents the penetration of moisture and dirt. In addition, the spray helps preserve the colors of the shoes, which is important for lovers of bright and fashionable details.
Water repellent spray for shoes Forester 221988 is easy to use and has a pleasant smell. It can be used on any type of shoe, including suede, nubuck, leather and textiles. Apply the spray before going for a walk or a trip to keep your shoes dry and clean in all conditions.
Protecting your shoes is not just a duty, but also an indicator of caring for your comfort and health. Forester 221988 water repellent spray for shoes will help keep your favorite pairs in like new condition and protect them from the effects of dangerous environmental factors.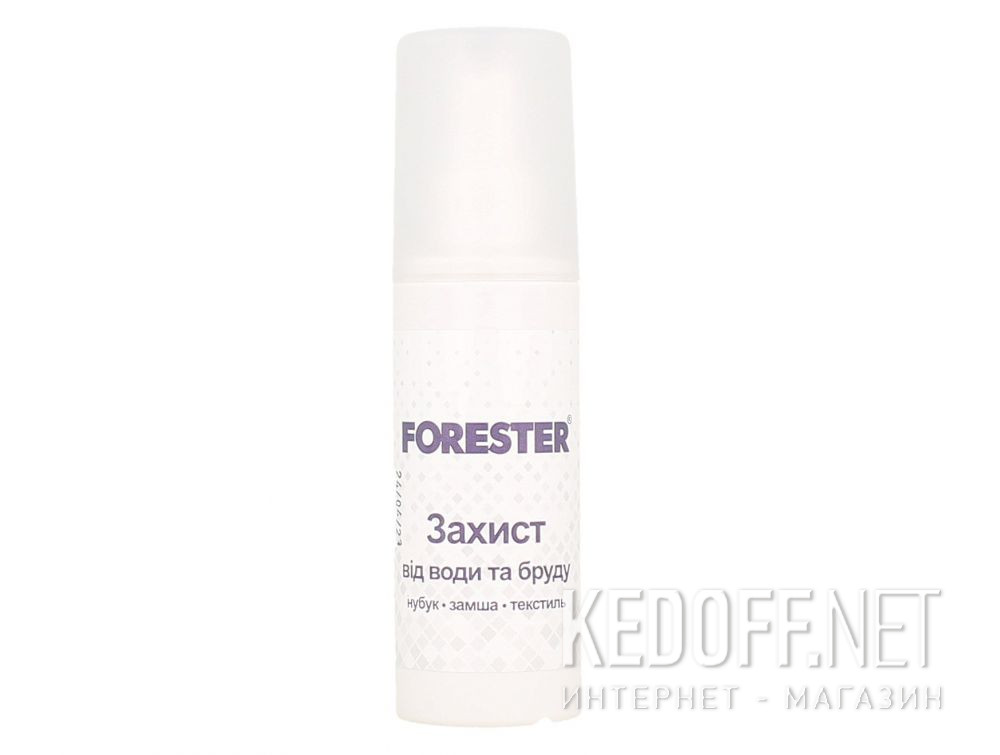 Ждем Вас в нашем магазине!
Kiev, 15 Beresteyskyi Avenue

Schedule:

Monday - Saturday: 10:30 - 19:30, Sunday: day off
If you are going to come to us personally, then just in case, it is better to place an order for those positions that you want to measure, this guarantees the availability of all that you need.
If suddenly the product is in stock, we will quickly bring it to the store and inform you about it.
Free delivery
accross Ukraine from 3000 UAH

Delivery to door
in Ukraine