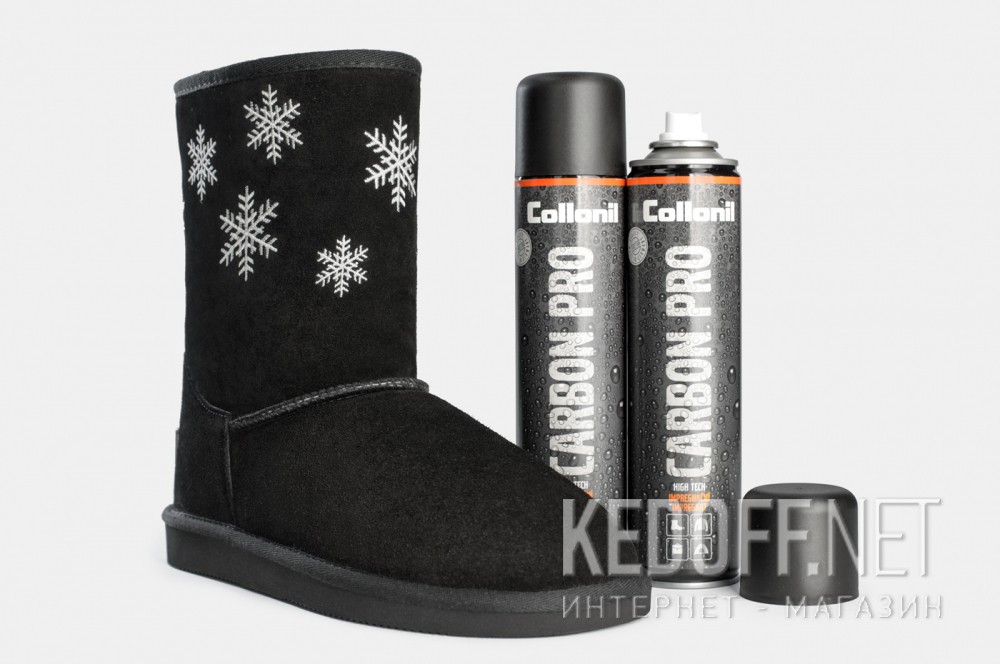 Zoom
Model:

Shoecleanning Collonil Carbon Pro 300ml 2376

Color:

Colorless
Latest innovation in high-performance waterproofers. A revolutionary technology which enters a new era in shoe care. There has never been a product which protects better or lasts longer Protection and perfect breathability, uniquely combined.
Features:
Revolutionary technology, applied for the first time worldwide

Extremely durable protection against dirt and wetness

Optimal reliability of protection on all material surfaces

High-performance formula

Protection that works like a "spray-on membrane"

Unlimited recommendation for the use with High-Tex functional membranes

Can be combined with all COLLONIL care products
How to use: Spray from a distance of at least 30cm onto the cleaned surface of the material. The product must be used in well ventilated rooms or outside. After spray has dried completely, other care products can be applied. Protection should be renewed regularly.
Free delivery
accross Ukraine от 2000 UAH

Delivery to door
in Ukraine
We give 7% discount
For subscribing to news
online Shoe store kedoff.net
* Promotional code not valid on discounted products, promotional items, and the last couple of